Greetings Fellow ARES Members,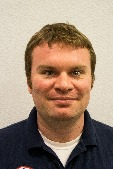 As you know, Multnomah County ARES just completed all the necessary steps to become certified by the Oregon Section ARES. My thanks to all of you for being a part of our organization and working hard to help us achieve this goal. We have finished the Basic certification and are very close to the Intermediate level. We will continue to work toward the Advance" level certification. We are so very fortunate to have a dedicated cadre of members. Your participation in meetings, training, drills, and events are what keep us sharp and prepared in the event that we are needed. Again, my thanks to each of you.
Garrett AF7RF reports that the new Life Safety form was used by ham radio operators to report an incident during the Rose Festival Parade with great success. Our next Served Agency drill will be August 9 and we will be sending more Life Safety traffic to test the newly installed Computer Aided Dispatch (CAD) system in the radio room at the PBEM ECC. An email with details of this drill will be coming soon. Please save the date.
Jeremy Van Keuren reports the NET team ham radio operators will soon have a new training program. Kudos to John K7TY, Michael AE7XP, and Helen KE7SCS for all their work to get this program rolling. The program will use a lot of our ARRO certification check sheet. It also standardizes ARES and NET radio operations so we can work compatibly and interchangeably.
Hope to see some of you at the Disaster Relief Trials and all of you at the July 24 monthly meeting.