Greetings Fellow ARES Members,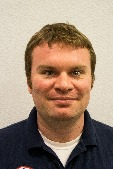 The Fall statewide ARES SET is scheduled for November 22 and looks to be a great exercise for all of our served agencies. We will get to practice operating Winlink and voice in a reenactment of the Mt. Saint Helens eruption. Stay tuned for details coming soon and mark your calendars for an all-county exercise on that date.
There was a failure of the PARC repeater for one of our weekly nets in September. The procedure for failure of the repeater is to move the net to MC-2. Fortunately the repeater problem was quickly fixed by a team from PARC, so the down time was pretty short.
Our November monthly meeting will move to the 3rd Thursday, November 20, to avoid conflict with the Thanksgiving holiday.
There will be no December general meeting. Instead the leadership team will have an all-day workshop to set the course for the coming year. We will be emailing all of you a survey to get your ideas, wants, and suggestions for training, drills, recruitment activities, and other facets of Multnomah County ARES. 2014 has been an awesome year for MCARES. Let's make 2015 even more awesome! See you at the October 23 meeting.