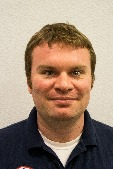 Hello Fellow ARES Members,
Summer is fast approaching and many ham activities are on the horizon. I hope you will join in on Field Day activities with Portland Amateur Radio Club at Kelly Butte or Hoodview Amateur Radio Club up at Larch Mountain on June 28.
Planning and recruiting for the Disaster Relief Trials, July 19, are under way. Please let me know if you can help.
August is taking shape with our Served Agency drill on the 9th. Providence Hospital hams have asked to be included and we will practice more Life Safety messages with the folks at BOEC in the 911 call center.
Many of the NET hams have told me that they would like more air time, so on August 16 we will host a field exercise at Pier Park. It should be a lot of fun. Let me know if you want to help.
The County ECC radio room is undergoing a planned remodel. The RMS gateway will be down for a while during construction. Hopefully the new design will improve our ability to operate in the small space. This month we will be completing our Oregon ARES Basic Unit Certification. There are currently only five other counties that have achieved this and we are proud to join their ranks.
I hope to see you at the June 26 meeting.