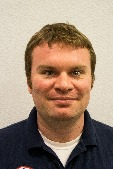 Greetings Fellow ARES Members,
It definitely feels like Fall is in the air. As Summer winds down, the last of the public service events looks like the Portland Marathon in October. My thanks to all of you who have helped with the many Spring and Summer events; it is really a great way to build your operating skills and gain experience with your radios.
The Swift tracking project was a lot of fun and thanks to all who helped listen for those birds with transmitters. I think they left Yakima and skipped Portland as they were not detected here but were heard in Eugene and Roseburg. It was still a fun project and a great way to view the huge flocks of swifts during their migration south.
Greg NF7H has resigned his position as team leader for the County ECC. His life has turned very busy and paring down his volunteer commitments is needed. Thanks Greg for all you have done for Multnomah County ARES! We will miss you! We are making good progress with our ARRO certifications with a majority of our members completing the basic and many moving on to the other paths of their choice. A big thanks to Robert WX5TEX for launching the HF certification and to Adam KF7LJH for his soon to be released Digital certification. I really appreciate their time and expertise in this endeavor.
Hope to see you at the September 25 meeting.