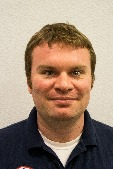 Greetings Fellow ARES Members,
I hope you are all staying warm in this recent cold snap. Our weather here in the Pacific Northwest can be challenging at times. Thanks to those of you who have volunteered to help staff the warming shelters being set up throughout the city.
The Portland Amateur Radio Club has elected new officers and I would like to congratulate Aaron KD7VDG, President; John KD7BCY, Vice President; Pete W7PR, Treasurer; and Adam KF7LJH, Recording Secretary. It is really great to see some of our ARES members becoming involved in other aspects of ham radio beyond emergency communications. Way to go, guys!
The state-wide ARES AshEX SET is next Saturday and the leadership team has been working fast and furious to organize our county participation. The exercise simulates a Mt. St. Helens eruption with ashfall disrupting transportation, communication, and power. Winlink digital messaging is emphasized and we will be learning the processing of digital traffic to and from served agencies. All participants need to attend the briefing at our November 20 meeting. See you there!