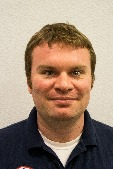 A hearty congratulations to the trailer committee on their excellent and successful efforts thus far! I hope you all have heard from Adam KF7LJH that the trailer for the communications trailer project has been acquired, and we get to move on to the difficult work of fitting out our new resource. None too soon either, as the results from our February drill demonstrate the need for our command and control to be supported with a centralized operating hub. Anyone who can make themselves available to help is encouraged to contact the team at trailer [at] multnomahares [dot] org.
Speaking of the February Deployment Drill, a great thanks to all those who participated. We had well over 80% turnout, including a fair number of NET compatriots. As a reminder, our cardinal rule is that we don't self-deploy. ARES members must sit tight until you receive and acknowledge a deployment order from the EC or my representative!
I look forward to seeing all of you at our February general membership meeting, which will be a hands on demonstration of equipment you are likely to find in our Served Agency Stations.
Finally, thanks to all those who have contributed to our trailer and operating success, and let's continue on the path of another great year!