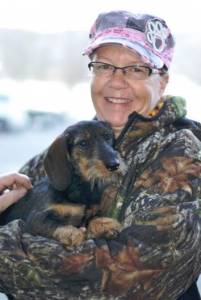 My interest in ham radio began when I went to a CERT "Train the Trainer" course in the summer of 2011. Ham radio was mentioned briefly and piqued my interest, but it was not until later that winter that I decided to actually study and take the Technician exam. I remember my older brother having a ham radio in his room back in the early 70s. I remember it took up an incredible amount of table space. I also remember his call sign, KN7OAQ, as it was above his door to his bedroom.
After getting my technician license, I got involved with Multnomah County ARES and started to attend the meetings.
Somewhere along the way I was connected with Garrett AF7RF. I can't thank him enough for taking the time to come to Lewis & Clark College, which is where I work, and help me with my hand held radio. I have had tremendous support from the Director of Campus Safety to add equipment to our readiness program. I called upon Garrett to steer me in the direction of purchasing a dual band for the college as well. In February, 2013, I upgraded to a General license. Next on the agenda was the purchase of a high frequency radio. I called upon Garrett yet again, and he suggested a good HF radio to purchase for the college and came out to install the antenna. I really enjoy the friendships I have developed through Multnomah County ARES and the learning process, which is never ending! I have since upgraded to the Extra ticket and am waiting for a new call sign.
In my spare time I am a competitive trap shooter and hold a couple of state shooting titles. My husband and I also have nationally ranked field trial dogs and compete in other American Kennel Club events as well.