Have you been wanting to build your own radio go-kit, but aren't sure where to start? Join us at our September meeting and get some ideas! Robert WX5TEX will host a presentation on radio go-kit construction and design, and will also introduce the new Multnomah County ARES digital go-kit.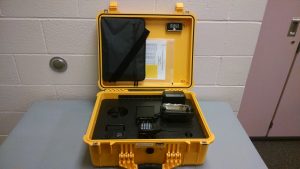 The general meeting and training will be held on Thursday, September 22, from 19:00 to 20:30 at the Portland Fire & Rescue Training Center at 4800 NE 122nd Avenue in Portland.
From 18:30 to 19:00, we will host a discussion for new members and those who want to brush up on some of the basics. Come with your questions!