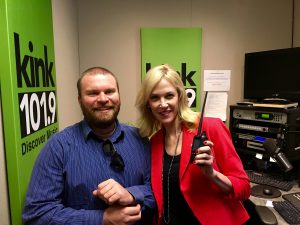 It has been a very busy month for the leadership team. Our PIO Steve W7SRH has arranged public service radio interviews with KKPZ and KINK; great fun and a wonderful way to spread the word about ARES and ham radio.
Planning for Walk MS and the Spring Statewide ARES SET (April 22 and 23) is in full swing. Both events being on the same weekend poses a challenge and an opportunity. The PBEM trailer will be the net control hub for Walk MS and the ARES trailer will handle the many needs for the SET. We are going to be operating a full 24 hours around the clock, from 13:00 Friday to 13:00 Saturday with constant HF voice contact with OEM in Salem. Some of the local voice and Winlink contacts will be Friday, with Winlink HF Pactor and more local contacts on Saturday. This will be the first operations test for the fully equipped ARES trailer. Our West Side Relay Team will be deployed both days to set up a crossband repeater and a digipeater from Council Crest.
We have a big turnout of volunteers for Walk MS, thanks to everyone who has signed up to help!
Planning has also started for the June 8 and 9 Cascadia Rising exercise. Multnomah County Emergency Management has invited us to join them in the planning process. We are hoping to start recruitment for this event at the beginning of May so stay tuned.