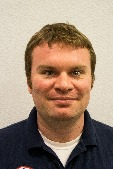 Happy holidays to all! As we transition to a new calendar year, I am looking forward to another productive operating year with all of you. On December 14, the leadership team took an entire Sunday to review the past year and prepare for the next. Thanks to all those who put in the effort to ensure our success. I am happy to report that Brian KE7QPV will be taking over website duties with Robert WX7TEX assisting with social media efforts. Thanks to Bruce N4PDX for setting up and caretaking our online presence these past few years, and let's all make sure to support Brian and Robert in creating content for our continuing online presence.
On January 3, we will be conducting this year's EC's Cup. The gist of this exercise is to use your portable/mobile VHF operating skills to collect and report clues while searching for me in inner SE Portland. I'll be hiding rain or shine, so prep for the weather and come out and chase me down. As was the case last year, I'll be providing a personalized trophy to the winner.
We are almost half of the way through our trailer fundraising effort. I am so impressed with the trailer committee's efforts and results that it makes me proud to be a member of Multnomah County ARES. Please forward the short link (http://bit.ly/multnomahares) to anyone whom you think might be interested, and let's finish the fundraising with a bang, so that we can get to the building and operating of this resource!