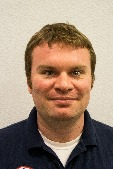 Greetings Fellow ARES Members,
I hope you all are enjoying this great summer weather we are having.
My thanks to all who participated in the last Served Agency Drill on August 9. We tested the Life Safety traffic with the BOEC folks and they were very pleased with the new form. Unfortunately my job needed me to work that day but I understand all went reasonably well.
I am soon off to Sisters for the State ARES Leadership weekend meeting. I hope to bring back a lot of information to share with you, on what the state has in store for us in the coming year.
As summer winds down there are still a few opportunities for field experience. Our next ARES event will be the Fall SET. I'll let you know the date when it is available.
Hope to see you at the August 28 meeting.