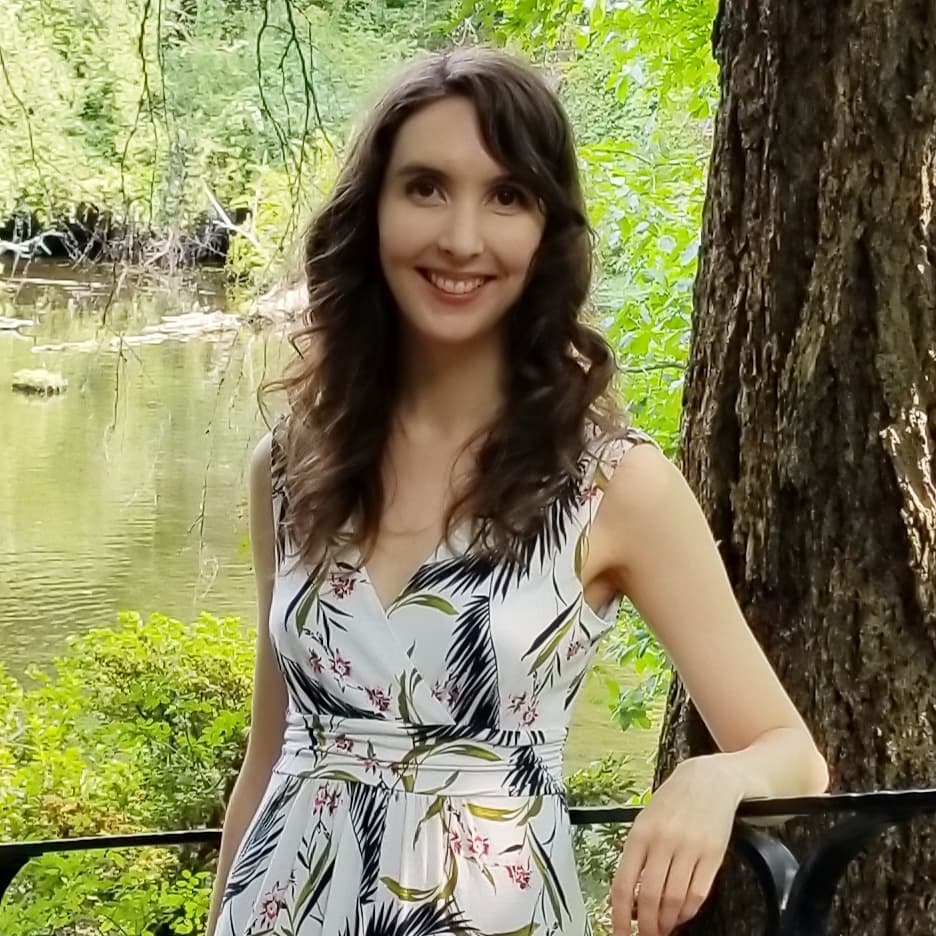 An eighth-generation Oregonian, I was born and raised here in Portland. Keeping it local, I spent eight years working my way through college to graduate debt free from Portland State University. While at PSU I was introduced to Argentine tango dancing; through tango I met Kenny KF7NLF. Both Kenny and I have a passion for emergency preparedness and we became involved with CERT, NET, and then ARES.
Years ago my dad gave me an old radio, my first radio, but never told me its story. The display didn't work, but it looked cool and had quite a few accessories so I tucked it away in my closet. Several years later when Kenny suggested I get my license I remembered the forgotten radio. Kenny worked his magic and got the display working and coaxed a few connectors into the right places so that I could operate off battery power again. With the display working we saw a call sign pop up, KC6OAM, and discovered that the radio used to belong to my grandfather! After several months of listening to chatter on the K7RPT repeater on that Kenwood TH-79A I started to study for my technician exam. Today my daily carry is a Baofeng BF-F9, and I'm looking at purchasing an affordable antenna to go with it, either a flexible HT
antenna or a mag mount for my car.
Most recently I've worked as a business systems analyst in an IT Finance department until December, 2016. My mom was diagnosed with breast cancer that December and I've been fortunate enough to have quality time with her as she's gone through treatment. Her chemo should be wrapping up sometime in June. Currently I'm in a two-year program to become a fertility awareness educator with my internship in teaching menstrual cycle charting starting soon. I'm greatly anticipating supporting people in their journey towards body literacy, natural birth control that is 99.6% effective, and helping to optimize their fertility journey if they are trying to conceive.
Right now I'm about to start some seeds for my family's annual vegetable garden. Nothing beats homemade marinara sauce made with homegrown tomatoes, basil, and garlic. Being vegan, I get really enthusiastic about my homegrown veggies, but I also have a weakness for chocolate; I highly recommend the salted caramel truffles from Missionary Chocolates. Other ways I spend my time include reading, knitting (my next big project will be an afghan made from alpaca yarn sourced within the Pacific Northwest Fibershed), and making my own soda from water kefir grains.
As a relatively new radio operator I've really enjoyed the supportive learning environment that Multnomah County ARES has created. Having so many knowledgeable people and such a robust training program is a real asset, especially when one is just getting started in radio. I'm looking forward to continuing to learn about ham radio and emergency management as I serve as your Net Manager.