It is time once again to determine who is the best radio operator in Multnomah County. Brian KE7QPV is the reigning EC's Cup Champion, so let's all get ready to knock him off his perch. Last year we had a VHF Contest, this year I want us to get up and moving to burn off some Holiday cookies.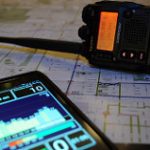 On Saturday, January 3, we will conduct a geo-cache man-hunt throughout inner SE Portland for our illustrious EC. Details are in the MCARES 2015 EC's Cup Drill Guide. All AROs are welcome. You'll need a 2m radio and GPS (phone will do fine). This will be an active event, catch the EC if you can.
In addition, we are still collecting for the Multnomah trailer project. Although a donation is not required to participate, it would certainly be accepted. Details on that project can be found here.
The idea behind this event is to buff our map reading and tactical radio skills. This is a great opportunity for NET folks to try to claim operator supremacy, so I'm going to need ARES to represent! As usual, engraved swag to the winner courtesy of N9VCU.
Look forward to seeing you there,
Nathan Hersey, N9VCU
Multnomah County ARES Emergency Coordinator