The November 19 meeting will be online using WebEx. Note that this meeting is one week earlier than usual because of the Thanksgiving holiday. Adam KF7LJH will go over basic use of MMSSTV (sending pictures via ham radio) in preparation of the December 3 Drill from home.
The newest MCARES mobile trailer, dubbed "The Beast", has been outfitted with most of its gear. Nate still has work to do on the electrical and solar panels but otherwise it is now usable. The Beast has space for two operators and equipment to work all bands and all modes. It also has several go kits that can be used for satellite stations, cross-band repeating, or digipeating as needed. The trailer is a great asset and really expands our field capabilities.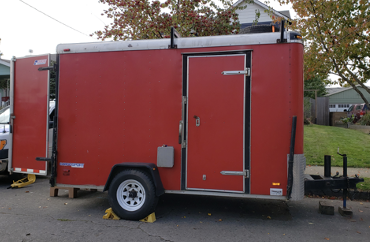 There will not be a monthly meeting in December, however a MMSSTV drill is on tap for Thursday, December 3, so watch your email for details.
It has been an unprecedented year and we hope you can safely enjoy the upcoming holidays with optimism for the future. Thanks to all of our members for all their support, enthusiasm, and flexibility during this year.