It's going to be hard to top the BBQ last month. It was very well attended and everyone seemed to have a great time. There were some great go-kits on display and the christening ceremony was a spectacle.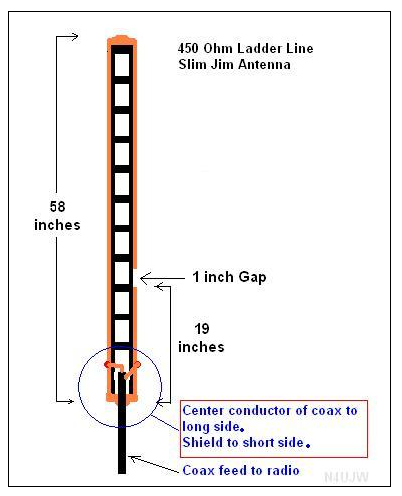 We're going to try to keep the momentum going this month with a discussion and live build demonstration of a Slim Jim portable antenna. Click this link to download a description and building instructions for this roll up antenna. It's a simple and inexpensive option to dramatically increase the efficiency of your handheld radio.
We all know that without repeaters, handheld radios are not very effective. Sometimes even with the help of a repeater, a 5-watt HT with a stock antenna can have problems being heard. Using an external antenna strung from a tree or on a makeshift mast will vastly improve both your receiving and transmitting effectiveness.
Come watch and see how easy it is to make!
The general meeting and training will be held on Thursday, August 25 from 19:00 to 20:30 at the Portland Fire & Rescue Training Center at 4800 NE 122nd Avenue in Portland.
From 18:30 to 19:00, we will host a discussion for new members and those who want to brush up on some of the basics. This Thursday we'll discuss radios – what brand to buy, types of radios, decision criteria, simple to complex, etc. Bring your radio if you have a specific question. Robert Anglin WX5TEX, Assistant Emergency Coordinator (AEC) will be our guest. Come with your questions!